The brave Police Dog that came back from the brink...
Welcome to the official website for Police Dog Finn - also known as Fabulous Finn!
On 5th October 2016, Police Dog Finn was viciously stabbed on duty with a 10 inch hunting knife while detaining a robbery suspect.
Although Finn had sustained life threatening injuries from the first attack, he bravely dived in front of the second thrust, aimed directly for PC Dave Wardell, his handler and dad.
Finn saved his dad's life. However, the second slash with the knife caused another horrific wound to his head. Finn was bleeding profusely.
Finn survived, just.
Little did they know their journey had just begun...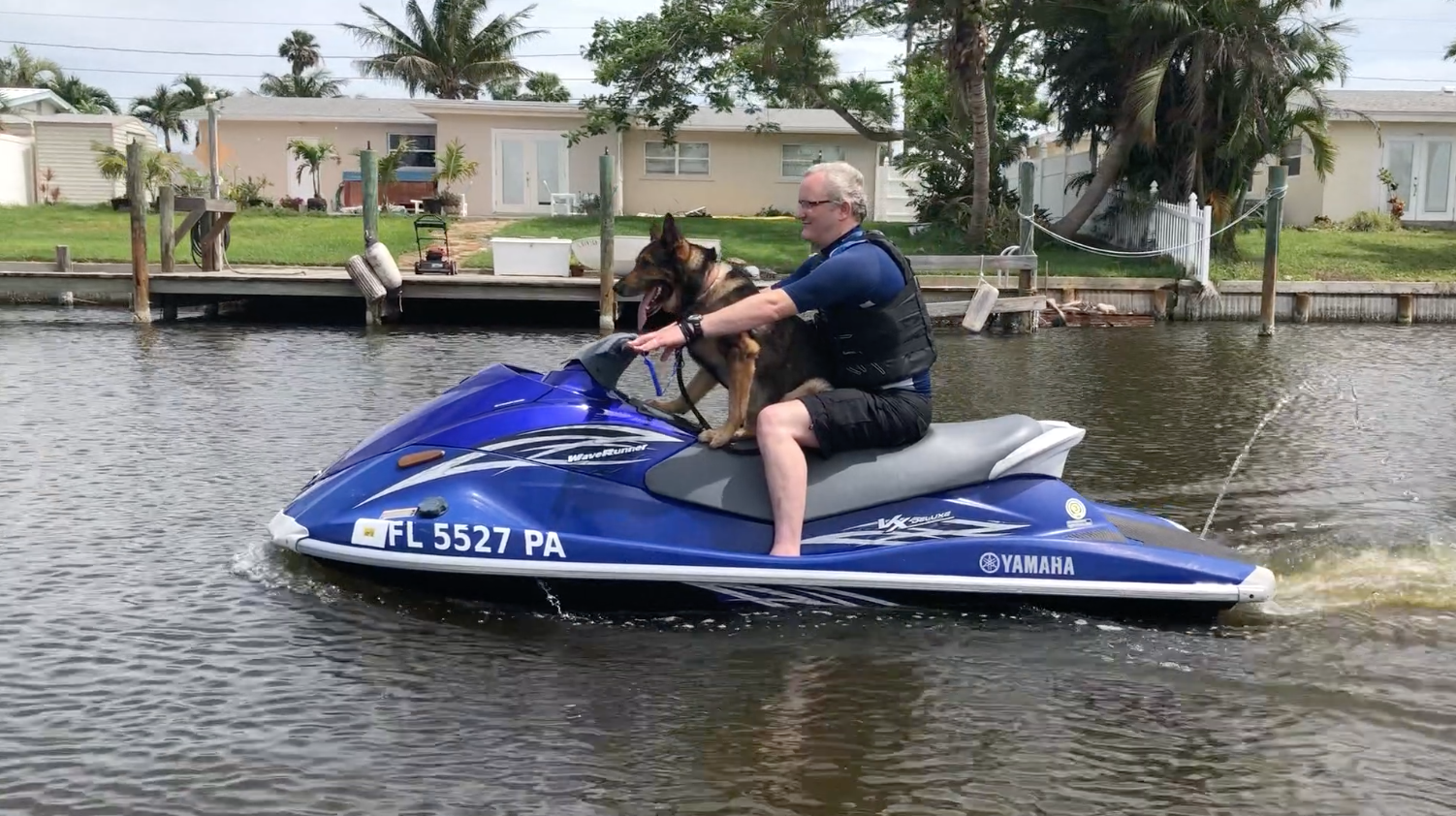 Finns attacker walked away from trial without punishment for what he did to Finn.
There was no law in place to protect service animals from attack, the only law that fit was criminal damage. However, as Finn was eight years old at the time he was officially 'worthless' which caused a minimal sentence to be passed.
Since the attack Dave & Finn have worked tirelessly to change the law to protect these loyal public servants. Their book detailing the fateful night and their journey quickly became a top ten hit in the UK.
Finns Law made it through parliament on 6th July with no objections and we now await further debates. However police dogs are now one step closer to being protected by law.
"Order the book, you won't regret it."
— Nicola, Amazon Reviews